Be a part of our exciting and rewarding challenge! Our Goodwill Ambassador campaign has inspired and engaged some of the most influential and inspirational role models, including members of House of Parliament, National Sports Stars, students and academics.
See below what becoming an ambassador will mean for you - from pledging your active support to getting a free t-shirt and hoodie to wear to promote our cause - you will be helping some of the most deprived individuals, & there is nothing much better than that.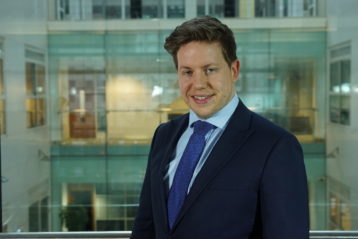 Jonathan Sanderson
Jonathan Sanderson is the Managing Director of award-winning IT recruitment company, Corecom Consulting. He is Business Advisor and patriot to the Moonlight Trust, He was also shortlisted for 'Recruitment Boss of the Year' at the Marketing and Digital Recruitment Awards (MARA) for the fourth year.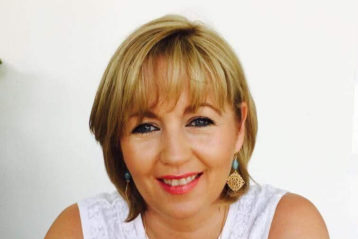 Saarah Hyder
Saarah Hyder is a successful entrepreneur and business owner of Amaana Spa/Ariaana Gems. She holds a great level of compassion and strives for humanity - always at the forefront of taking initiatives against injustice and violation of human-rights. Founder of "stop the war on Iraq group in Dewsbury".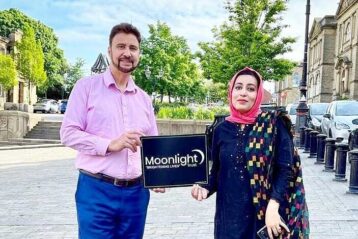 Afzal Khan MP
Mohammed Afzal Khan is a Member of Parliament for the Manchester Gorton constituency since June 2017. He was formerly Lord Mayor of Manchester for the year 2005–2006, and served as a Member of the European Parliament for North West England from 2014 to 2017.
Afzal Khan MP, a proud ambassador who has contonously offered his support towards our humanitarian relief efforts locally and internationally. In 2020 Afzal signed an official pledge to become patron of our campaign #UnitedwithRefugees to support Moonlight Trust in order to raise awareness and build support networks for the "United With Refugees" campaign. 
 We are proud and honoured to have your support #MoonlightTrust #GoodwillAmbsassodrs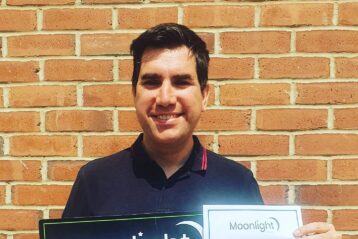 Richard Burgon MP
Richard Burgon is a British Labour Party politician who has been the Member of Parliament for Leeds East since 2015. Burgon served as Shadow Secretary of State for Justice and Shadow Lord Chancellor in the Shadow Cabinet of Jeremy Corbyn from 2016 to 2020
We are proud to announce that Richard Burgon has joined #MoonlightTrust in an ambassador capacity to support our efforts of relief locally and especially our work with Refugees internationally! He has signed an official pledge to support Moonlight Trust in their efforts to raise awareness and build support networks for the "United With Refugees" campaign.
What will your role be?
You will be our Brand Ambassadors and we will promote you on our Social Media Campaigns and other platforms. Your image will be deployed to inspire others to come forward and make a difference to some of the most deprived communities in the world.
What will we need from you?
Send a picture of you in a Moonlight Trust T-Shirt for social media use. (We will post provide you with a T-Shirt and hoodie).
A pledge to be active in supporting ethos and values of Moonlight Trust.
You will promote Moonlight Trust to your family friends and your personal / business network. We will provide you with all the information and details.
Criteria or requirements may differ depending on type of ambassador role you have been assigned to. The role of youth ambassadors differs from business partners and community leaders so please email at moonlighttrust@gmail.com for further details.
'You will help some of the most deprived individuals - there's nothing better than that.'
What will you achieve?
More than anything you will help some of the most deprived individuals so there is nothing better than that.
We will present you with a certificate saying you have accomplished a good will ambassador role.
It will also raise your profile for those who are looking for a career in this field, you will develop employability skills and boost your CV for any job.
Fundraising
One way you can become an effective ambassador is to launch and contribute to a fund raising event, it can be very rewarding and lots of fun! Here are some ideas:
Organise a curry night with your friends
Wear your own clothes to work day
A sponsored walk
Participate in a marathon or bike race
Sponsored spa day
Sponsored sky dive
Cake sale
Take your pet to work day
You could even sell our t-Shirts!
Or get in touch with our volunteer co-ordinator at Moonlighttrustinfo@gmail.com
And the list goes, look here for some more ideas:
https://www.better-fundraising-ideas.com/charity-fundraising-ideas.html
Remember to take lots of great pictures whilst you are fundraising.